Registrations & Refreshments
Welcome & Chairperson Opening Remarks by Dr. Susan Welsh, SVP, Pharmacovigilance & Chief Safety Officer, Mirati Therapeutics Inc, USA
Regulatory Affairs Management by Mateja Pranjic | GSK | UK
PV Audit and Inspections by Raj Bhogal | R&D Business Strategy and Operations Lead | Jazz Pharmaceuticals | UK
Platinum Sponsor Speaking Slot
Tea/Coffee/ Refreshments Networking Break & Exhibition
Challenges with implementation of a global PV System while remaining compliant with global regulations by Michael Bean, Senior Director, Johnson & Johnson, UK.
Safety Connect – Transforming our vigilance system capability by Tahira Jan – Vigilance Collaborations Lead, Medicines and Healthcare products Regulatory Agency
GOLD SPONSOR SPEAKING SLOT
Panel Discussion : Future of Pharmacovigilance
Moderator: Pav Rishiraj, Director – Head of Pharmacovigilance, Ipsen Biopharma
Panelists: Shelley Gandhi, Pippa Biswas, Mircea Ciuca
Evaluating Regulatory Assessment of Risk Management Strategies by the EMA and FDA by Robert Massouh, Head of Risk Management and Benefit-Risk Evaluation, GSK.
Afternoon Tea/ Refreshments Networking Break/ Exhibition
Pharmacogenomics in PV : Practical Implications – Giovanni Furlann, World Safety Site Lead, Pfizer
Avoiding Unintentional AE's in Market Research by Dawn Mucci, Jazz Pharmaceuticals, USA.
Chairperson Closing Remarks & Networking Drinks Reception
Registrations & Refreshments
Welcome & Chairperson Opening Remarks by Dr. Susan Welsh, SVP, Pharmacovigilance & Chief Safety Officer, Mirati Therapeutics Inc, USA
Implementation of Risk Measures by Emmanuel Lohrmann, Lead Saftety Physician, Otsuka Pharmaceuticals GMBH
Signal Management in Clinical Development by Mircea Ciuca, Global Therapeutic Area Head- GCSP, CSL Behring, Switzerland.
Detection, Assessment and Management of Suspected Acute Drug Induced Liver Injury During Clinical Trials by Anna Fettiplace, Senior Director, Patient Safety Oncology, Astra Zeneca
Tea/Coffee/ Refreshments Networking Break & Exhibition
Precision pharmacovigilance- benefits and challenges Petar Gjorgiev, Safety Risk Lead, Medical Director, Pfizer.
SILVER SPONSOR SPEAKING SLOT
Panel Discussion : Patient Support Programs, Medication Errors, Off Label Drug Usage
Moderator: Shelley Gandhi, Director – Pharmacovigilance and Drug Safety
Panelists: Pav Rishiraj, Pippa Biswas, Mircea Ciuca
"Inspections: The good, the bad, and the things no one tells you!" by Mijal Chavda, Global Head of GxP Inspections & GVP Quality | Senior Director, Global Audits and R&D Quality, Kyowa Kirin.
Licence Partner Auditing by Andrew Cooper, PV QA Director, GSK
Afternoon Tea/ Refreshments Networking Break/ Exhibition
"Pushing PV to the next era" by Ricarda Tiemeyer, Head of Pharmacovigilance, Biogen.
Round Table Hot off the Press Discussion
Closing Remarks & End of Conference
Trusted hands behind us
DOWNLOAD THE BROCHURE
Our global upcoming event in Pharmacovigilance has a great line up of Industry speakers and Hot Off the press topics. After witnessing outstanding success in our previous PV conferences, we are delighted to host PV Europe 2022. Click "DOWNLOAD BROCHURE" to download the agenda!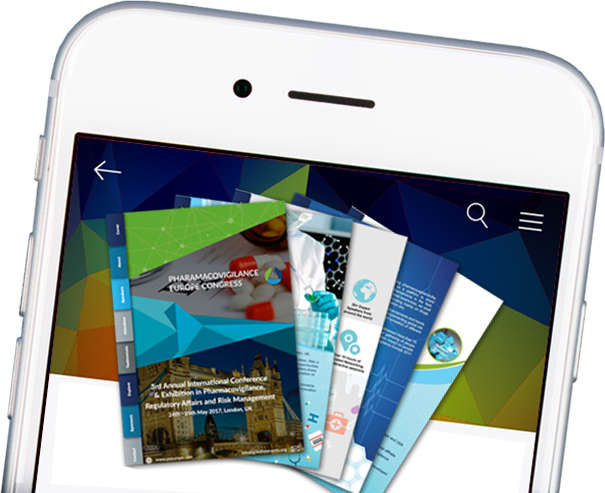 International Delegate Registrations From Across The Globe