Managing PV Compliance locally, perspectives from a local affiliate by Andrea Oliva, Head of PV, Viatris
Remote PV Inspections by Raj Bhogal, Senior Director, R & D and Audits, Jazz Pharmaceuticals
MHRA's Use of AI in PV by Phil Tregunno, MHRA
The role of pharmacogenomics in drug safety: practical examples by Giovanni Furlan, Safety Risk Lead, Pfizer
Challenges in Global Medical Information System (MIS) – Joint Presentation by Mr. Nisarg Bhavsar & Mr. Tarun Jain, Fidelity Health.
Panel Discussion Day One led by Miranda Dollen
Challenges of Local PV by Lana Gloukova, CSL Behring
Signal Management by Pippa Biswas, Vice President, Symogen
PV Vendor Management by Dawn Sczubelek, Team Lead Patient Safety Compliance, Astra Zeneca
Impact of Covid-19 Pandemic on PV Activities by Mircea Ciuca, Global Therapeutic Area Head, CSL Behring
Brexit and its Impact on PV by Jackie Roberts, Vice President Governance, Accord Pharma
PV Outsourcing and the Importance of PV Agreements by Andrew Bond, Associate Director, CSL Behring
Litigation Awareness By Oleksandr Karpenko
Panel Discussion Day Two led by Cristina Damatarca
PV Risk Management Tools by Susan Clemmons, Manager PV QA, GSK USA
Future of Pharmacovigilance by Cristina Damatarca, President, SafePharm LLC
Closing Remarks & End of Conference
Trusted hands behind us
DOWNLOAD THE BROCHURE
Our global upcoming event in Pharmacovigilance has a great line up of Industry speakers and Hot Off the press topics. After witnessing outstanding success in our previous PV conferences, we are delighted to host PV Europe 2021. Click "DOWNLOAD BROCHURE" to download the agenda!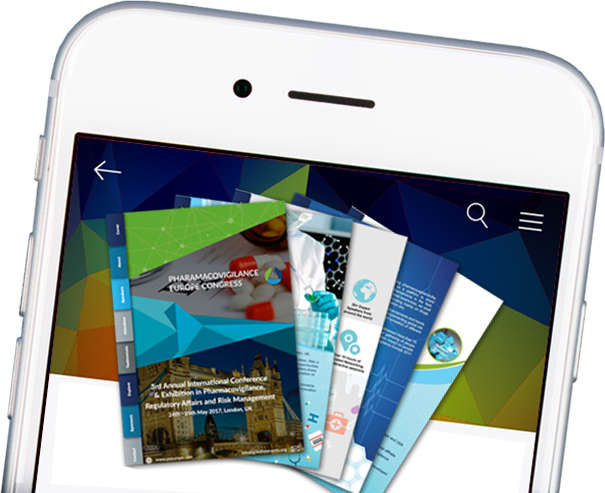 International Delegate Registrations From Across The Globe